With increased loads and the overall and train speeds, the rail clip fastening systems in design have evolved to achieve better performance. Current clips in design often focus on improving the integrated performance of the rail fastening systems by increasing the clamping force and fatigue limit, and reducing installing costs. Any advancement of performance of the rail fastening systems has to be applied to ensure the total life cycle cost of concrete sleepers.
Pandrol rail clip fastening system and Vossloh fastening system are the most famous enterprises for manufacturing the rail fastening system in the world.
Pandrol Rail Clip Fastening System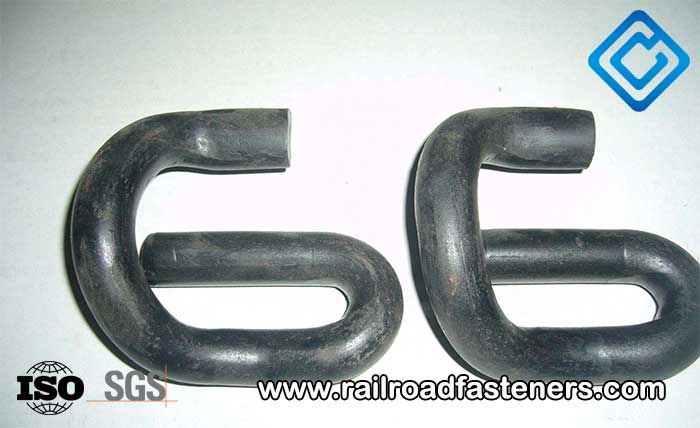 Pandrol rail clip fastening system has been developing many high quality rail fastening systems throughout the years. Pandrol series fastening systems are introduced in 1974, which is one of the first driven clip systems that are applied on concrete sleepers and still in use today. The Pandrol fastening systems can provide high fatigue limit of the components with relatively lower clamping force compared to other fastening systems. Pandrol introduced E series clips in 1986. The E clips are the following advancement of great design, because they can offer a higher clamping force but with a lower cost through more efficient design of clip geometry. Safelok I fastening system was developed by Pandrol in the late 1980's.
Pandrol developed out Fast clip fastening systems in 1992. Pandrol Fast clips can greatly reduce the costs of installation and maintenance. They can provide a high clamping force and be used in both passenger and heavy-haul freight rails. Meanwhile, Pandrol has also developed out Safelok III fastening systems. The system is pre-assembled at the concrete sleepers in manufacturing plant. In the system, the pad, the insulators, the clip and the clip insulator are all captive. The system allows more safety transportation and can be either manual or automated done for track installation.
Vossloh fastening system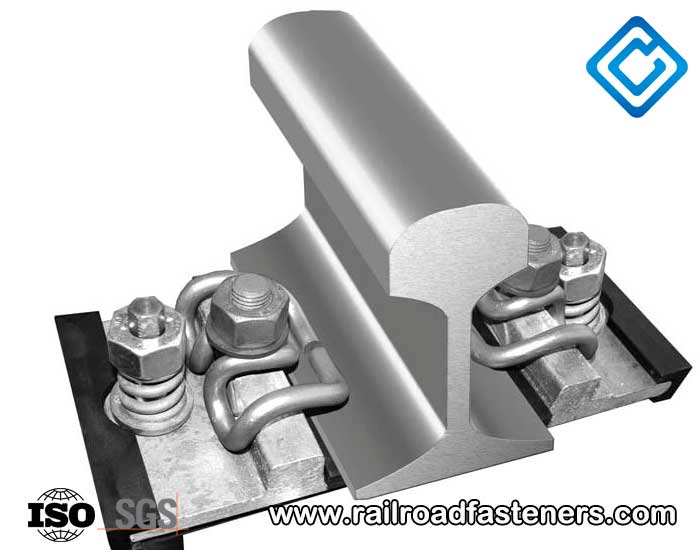 Vossloh fastening system has also great contributions to their fastening systems and clips due to their innovative designs. W-type fastening systems and SKL clips is very popularly used all over the world. The SKL 1 clip was developed in the 1960s and was replaced by the SKL 14 clip in the 1990's. The SKL 14 clip has a longer middle bend that works as an anti-rollover device for the rail. It has a higher fatigue limit than the SKL 1 clip. The SKL 14R clip is a variation type of the SKL 14 clip. It is with a thicker diameter and a higher clamping force on the rail. With the invention of SKL 30 clip, it is possible to further improve the fatigue limit and provide a higher level of toe load.