This is a railway project that has just been completed for the Malaysia public railway line. Customers ordered 460 sets of BS80A fishplate and fish bolt from AGICO GROUP. The BS80A fishplate is used for the connection of the two section BS80A steel rail and is used with the fish bolt. The shipment of BS80A fishplates and bolts was ordered by Indonesian customers for construction of Malaysian public rail projects. This public railway has a total length of 130 kilometers and the first batch of 460 sets of BS80A fishplates and bolts for construction work have been delivered to Malaysia recently. Another 2,000 sets of BS80A fishplates and fish bolts are needed for the second phase of the railway project, and the order process is expected to start next month.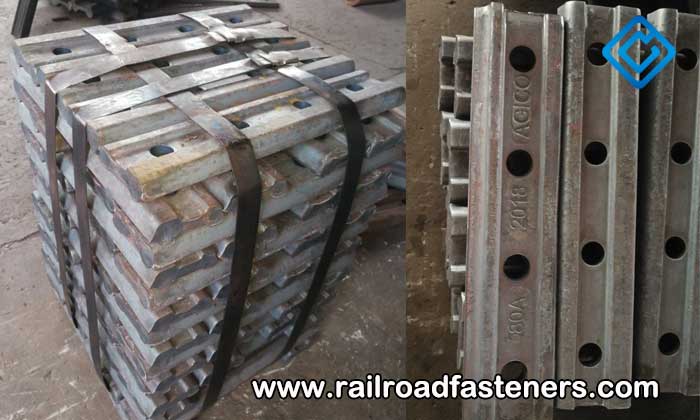 This project started from the provision of the product drawings at the early stage, our technical staff followed up the whole process, and every detail and every parameter was determined through careful negotiation with the customer. We sent the BS80A fishplate and fish bolt samples three times to the customer. After customer test was completed, the modified data was returned to us. After careful adjustment, the fishplates and fish bolts that meet customer requirements are finally made.
A few days ago, we went to the InnoTrans 2018 exhibition in Berlin, Germany. Fortunately, we met Indonesian clients of this project in exhibition. Our first collaboration was confirmed by our customers. They consider AGICO's railroad fasteners to be top-quality and we are the trustworthy partners.
| | |
| --- | --- |
| Name of Project | BS80A fishplate and fish bolt for public railroad line of Malaysia |
| Place of Project | Malaysia |
| Starting Date of Delivery | July 2018 |
| Ending Date of Delivery | August 2018 |
| Project Description | Order 460 sets of BS80A fishplate and fish bolt |