Two months ago, we received an UIC60 fishplate order from a client in Singapore. This time the client needs 1000pcs UIC60 fishplates as emergency fishplates for UIC60 rail. After receiving the UIC60 fishplate order, we immediately made the sample of emergency fishplate according to the drawing provided by the customer. Due to the urgent delivery time of this batch of emergency fishplates for UIC60 rail, we have given priority to UIC60 fishplate sample testing and sample delivery services for the customer. After two modifications, the UIC60 fishplate sample finally met the requirements of the customer and immediately entered the preparation stage.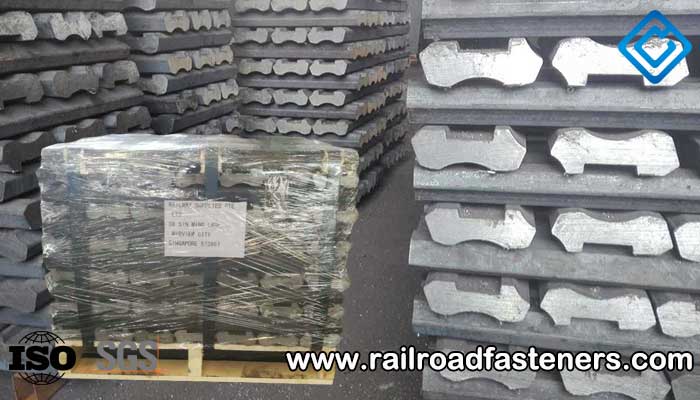 Eventually, the production of 1000pcs emergency fishplates for UIC60 rail was completed in mid-October and started to send to Singapore. Recently, these UIC60 fishplates have successfully arrived in Singapore and have been put into emergency maintenance of the UIC rail. Our customer is a railway product distributor from Singapore, and they are very satisfied with AGICO Railway's timely delivery. After the UIC60 fishplates arrived in Singapore, the customer sampled the UIC60 fishplate and the test results showed that they were all qualified products.
| | |
| --- | --- |
| Name of Project | UIC60 Fishplates For UIC60 Rail In Singapore |
| Place of Project | Singapore |
| Name of Purchaser | A rail product distributor in Singpore |
| Starting Date of Delivery | 2018.9 |
| Ending Date of Delivery | 2018.10 |
| Project Description | UIC60 Fishplates As Emergency Fishplates For UIC60 Rail |
In addition to the UIC60 fishplates, we have also produced UIC49 standard fishplates. The raw material of UIC49 fishplate is Q345, and the surface treatment method is sandblasted and oiled. If you have purchasing requirements for UIC60 fishplates or other standard fishplates, please contact us for cooperation.
Model
Material
Standard
Unit weight
Surface Treatment
S49 Forged
Rail Joint
Q345
UIC49
8.60kg/pc
Sandblasted +oiled
S60 Forged
Rail Joint
Q345
UIC60
14.50kg/pc
Sandblasted +oiled