C&G Andijes Group Limited is our old customers. This time they purchase 450 sets crane rail systems production, these crane rail systems include crane rail clips, crane rail hook bolts for crane rails, etc. This batch of heavy rail systems is only 450 sets. This is the customer's emergency replenishment for a new constructed travelling crane line project. Our old friend C&G Andijes Group Limited is come from Uganda. In the year of 2015, C&G Andijes Group Limited used to look for suitable crane rail suppliers on the internet all over the world for overhead crane rail. Due to the particularity of crane rail size, few crane rail suppliers can customize this kind of overhead crane rail. Finally, C&G Andijes Group Limited found us, and through the in-depth study of the crane rail drawings and samples by AGICO's R&D department, we finally produced the overhead crane rail that meet the customer's requirement, which received a high degree from customer.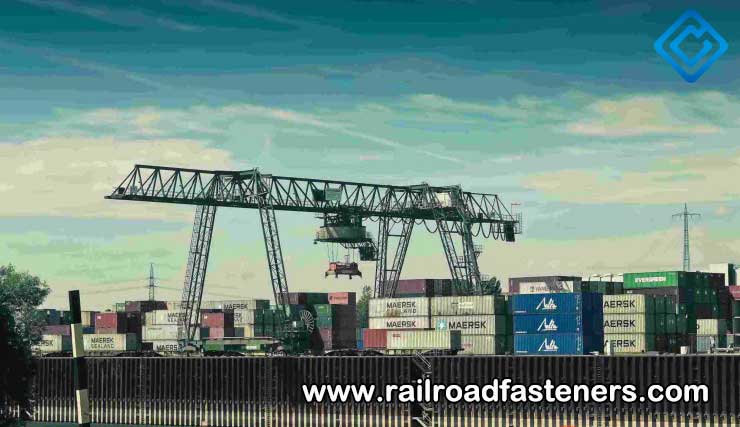 As the customer had a pleasant cooperation with our company in 2015, and they knew that our company could guarantee the delivery time and ensure the quality of crane rail clips and components, so they gave us an emergency replenishment contract in May 2017. Take with the customer's trust, AGICO Railway completed the delivery of this order in one month.
With the use of crane rail clips and crane rail systems, this is a new constructed travelling crane line for a proposed plant and the plant named C&G Production Plant has been put into production in January 2018. Customer is happy to cooperate with us again and ask for our crane rail hook bolts free samples to test for their next project.
| | |
| --- | --- |
| Name of Project | C&G Production Plant |
| Place of Project | Uganda |
| Name of Purchaser | C&G Andijes Group Limited |
| Starting Date of Delivery | June 2017 |
| Ending Date of Delivery | June 2017 |
| Project Description | A new constructed travelling crane line for a proposed plant. |