This order is from a Canadian distributor, they need 115RE rail joints and 132RE joint bars for their American customers. 115RE rail joints and 132RE joint bars usually used in North American countries, such as the US and Canada. The 115RE&132RE joint bars of customer's order needs to be shipped to the United States for the daily maintenance of American railways. The starting date of delivery is JUN 2018, and the ending date of delivery is AUG 2018. The customer was very satisfied with the delivery speed of 115RE rail joints and 132RE joint bars, guaranteed the delivery date and ensured the smooth progress of the project.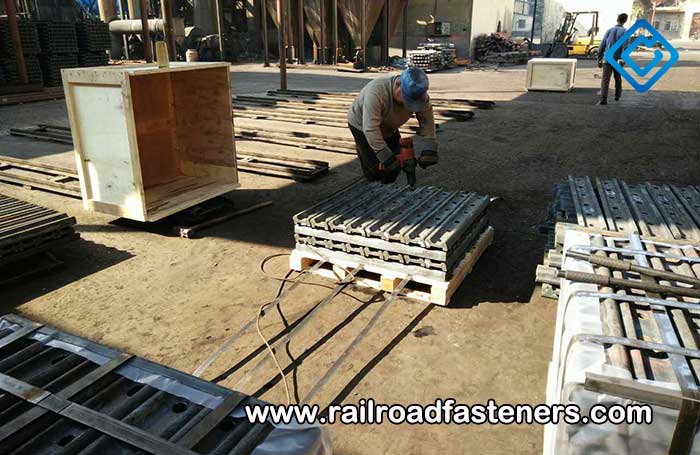 The material of 115RE rail joints is 55#, and the unit weight is 27.5 kg/pc. The 132RE joint bars have the same material with 115RE rail joints. The unit weight is 26.7 kg/pc. The transportation is carried by container and arrived by air. The destination is Chicago, USA, and the number of fishplates is 2*20' containers.
Through this successful cooperation of 115RE rail joints and 132RE joint bars, our customers have great trust in us. Orders for several other railway fasteners are being negotiated and elastic rail clips, steel rails and dog spikes will all appear on the next shipping list. Welcome to send us an inquiry for railroad fastener products.
| | |
| --- | --- |
| Name of Project | US railway maintenance project |
| Place of Project | Chicago |
| Starting Date of Delivery | JUN 2018 |
| Ending Date of Delivery | AUG 2018 |
| Project Description | For US railway regular maintenance |