Why choose AGICO rail fasteners?
AGICO Group--- An international rail expert, delivered with expertise, success and drive
AGICO Group is a leading professional designer and producer in China of cost-efficient resilient railway (rail) fasteners including rail joint bars/fishplates for all kinds of railroad tracks and traffic conditions, no matter for mainline / high speed line, light rail / tram / metro, crane track or industrial track.
Advantages
With over 60% market share in Chinese Railway field.
Ranked NO.1 in China National Railway Accessories Production system competitiveness.
Granted ISO9001-2000 certificate and approved license from China's Railway Ministry.
A leading long-term supplier of CRCC for both domestic and overseas rail projects.
Consistent quality in strict accordance with international standard and certifications.
Exported to over 50 countries in accordance with about 20 international standards.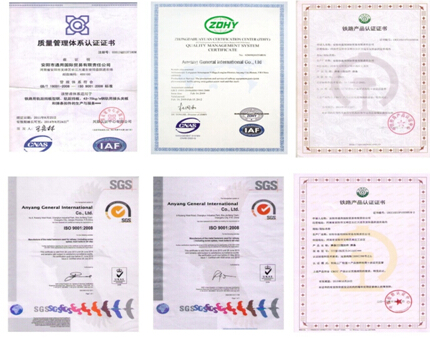 Main Products
Rail joint bars/fishplates
Resilient fasteners of mainlines and subway
Elastic rail clips, anti-friction rail pads, railroad spikes
Sleeper screws, rail bots, insulators, rail anchors
Other related railway track fittings
Above products of both standard and nonstandard
Quality Assurance
Following the principle of "Quality Goes first", we have built a professional technology team to strictly control product quality from raw material procurement, production, delivery till after-sale service. Besides, we have a whole set of inspection equipments including German direct-reading spectrometer, metallographic image automatic analysis instrument, automatic impact testing machine, magnetic detector, fatigue testing machine, salt spray test machine, zinc layer thickness meter, Rockwell hardness machine, Brinell hardness machine, just name a few, to strictly control the quality of each product, depending on which, our various products also have been certified by international well-known testing corporations such as SGS. What's more, AGICO owns an R&D Center as well, capable of manufacturing standard products in accordance of international standards including Chinese standard, South American Standard, UIC, BS, DIN and African standard, by customizing non-standard products according to clients' drawings or samples.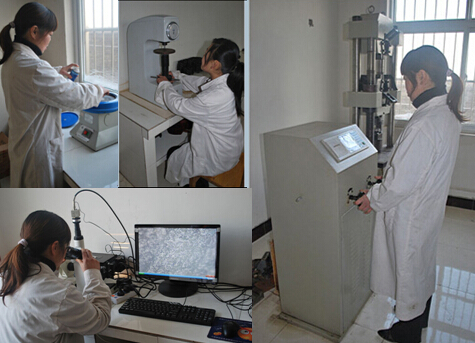 Why Choose AGICO Rail Fasteners?
AGICO Group is equipped with excellent research and development.
Our advanced infrastructure enables us to manufacture qualified products in bulk.
Our products use optimum-quality raw material and advanced equipment and latest technology.
Our products are well-known for their sturdiness, reliability, dimensional accuracy and resistance to rust.
We have a very spacious warehouse, where we safely store our bulk consignment for a maximum period of time.
Each department of ours is headed by a separate team which strives hard to fulfill the needs of our customers.
Total 0 Page0 Records